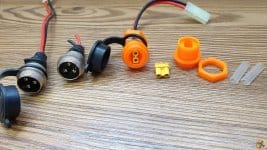 Better Chargin port for Escoot XT30 Mod instead of Dangerous Microphone port !
Stock metal charging ports are SUPER DANGEROUS !, you have to change it to something much safer and here is my idea with XT30 connectors.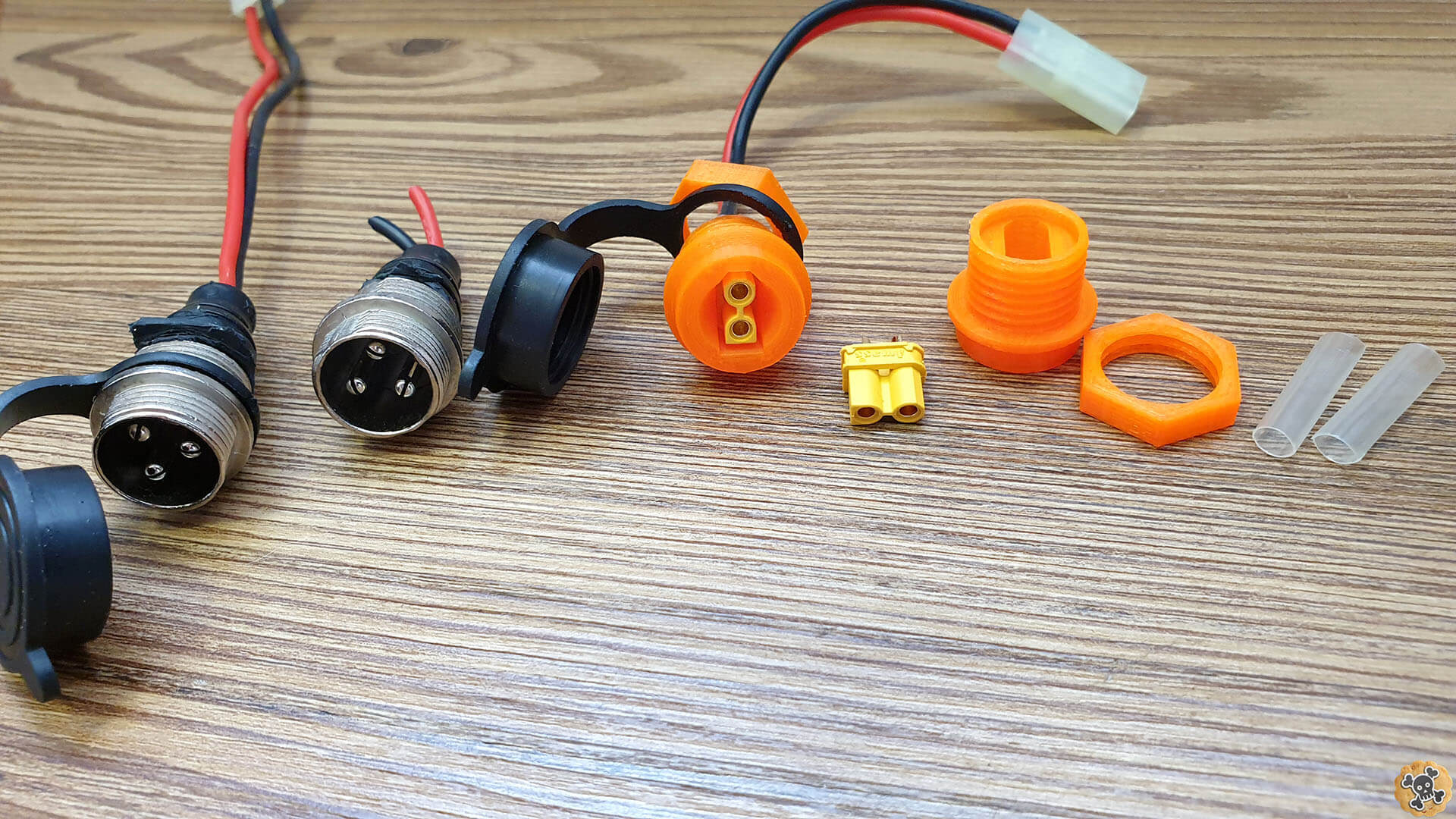 Why stock microphone charging port is so dangerous ?!
1st thing, it has metal shell so short circuit can be done any time ! ?
There is no any insulator between power pins ! ?
That kind of connector is for microphones and should never be used as a charging port ! ?
It's connected straight to battery so small short circuit and BIG battery can go literally ?BOOM? ?‍♂️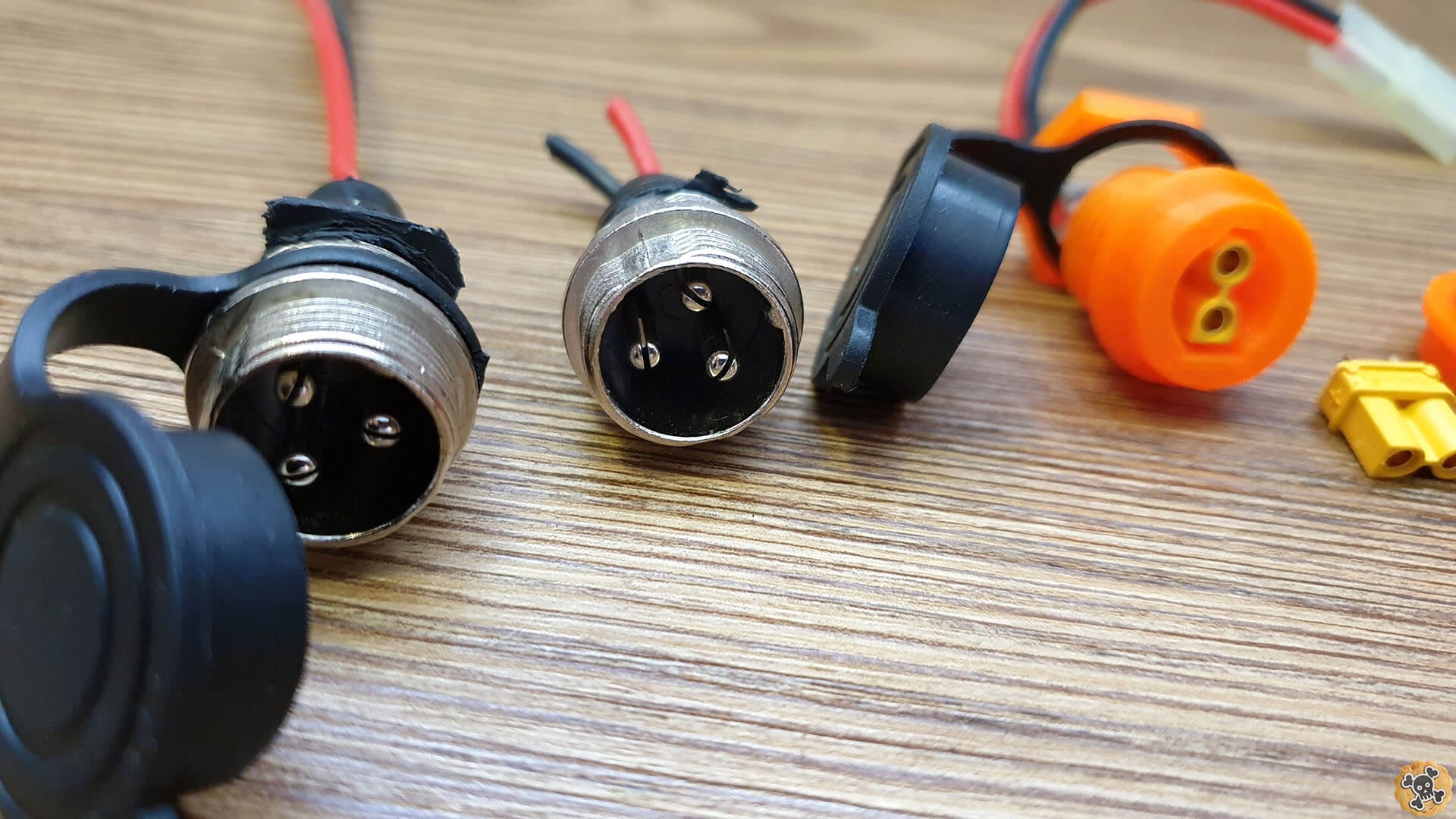 Why my charging port is easy to install and super safe to use ?!
I am using XT30 connector, simply The Best in it's size ?
XT30 connector is perfectly secured and widely used for LIPO batteries ⚡
Can handle high amperages even 30A ! ⚡?
My adapter is not electrical conductive ??
Fits perfect for almost all Escoots with stock Microphone port ?✌
Easy to DIY and Install ???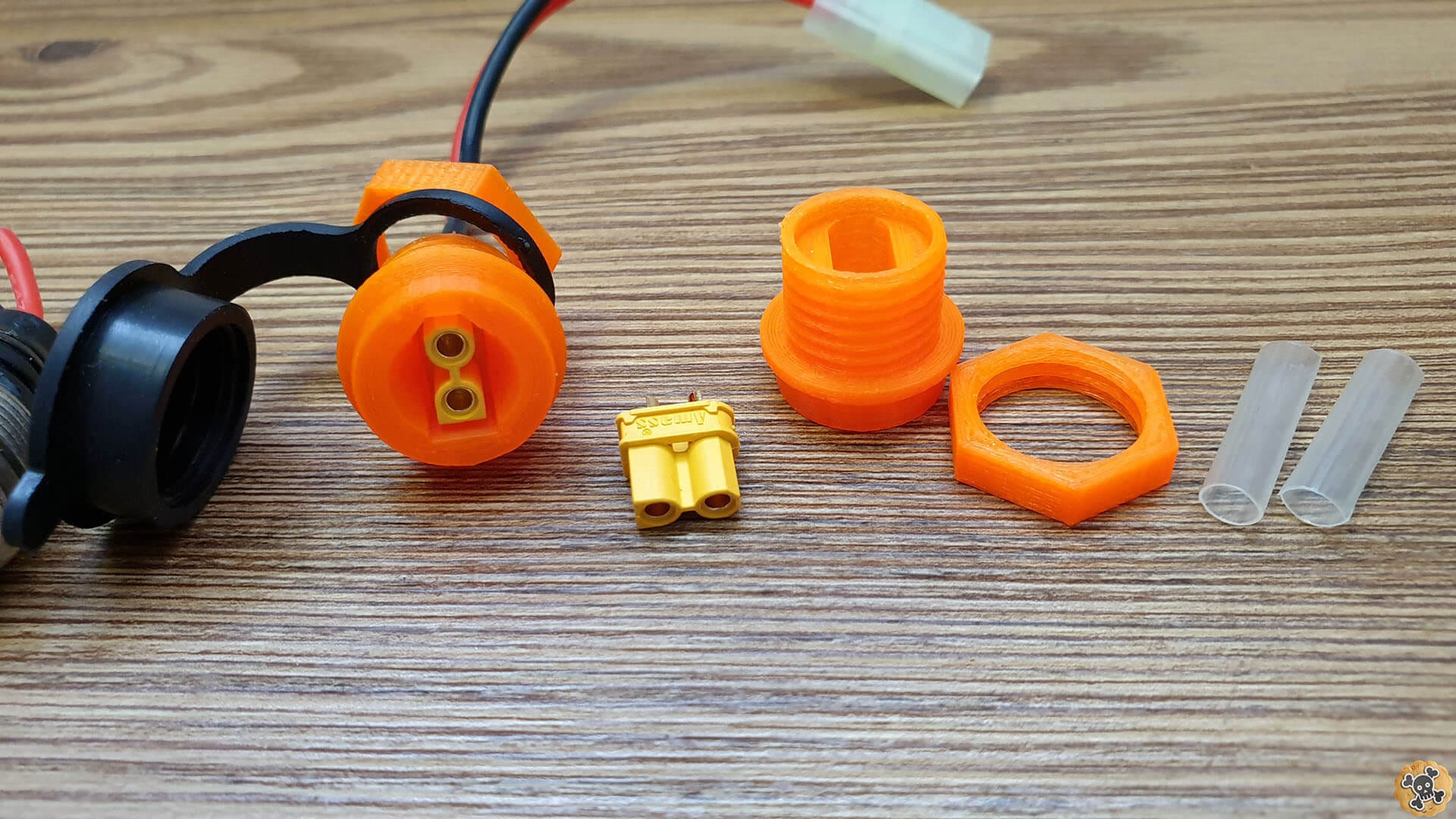 How to install my DIY Charging port.
At first you have to open the deck in your scoot and disconnect battery from controllers ( big yellow XT60 connetors ) & disconnect charging ports ( translucent long connectors between between battery and charging port )
When you remove stock microphone charging port / cable, cut off microphone port like I did on img, then remove like 2mm of silicone cover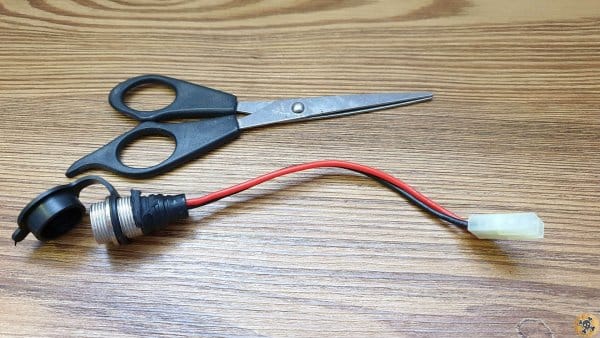 Slide 2 small shrink tubes on the cables and prepare yours solder iron. I recommend to set 340C , add a bit solder on the cables and connector. When you will solder cables to connector, take your time and all will go smooth !! Use the same type of the connector which I used & remember , Red is + Positive while Black is – ground !! . ** If you are newbie then check some videos how to do it, it's great experience which can be very useful in a future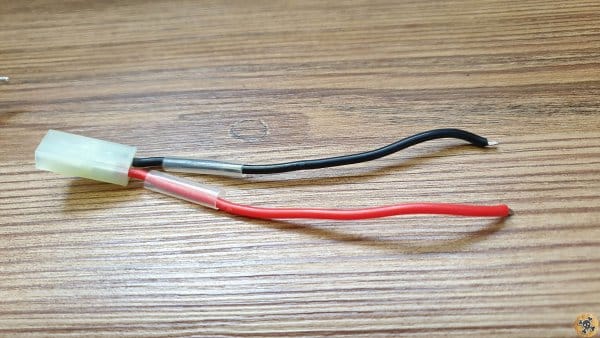 Now slide down shrink tube and use lighter or hot gun to shrink tube, remember to have some distance between lighter & shrink tube otherwise shrink tube and connector can be damaged ! .
** Extra tip ** You can do the same steps for previously removed microphone port but used different connector ,thanks to it you don't have to cut off microphone charging port from your charger to install new XT30 connector and you you will have charger with 2 ports which can be very useful in a future:)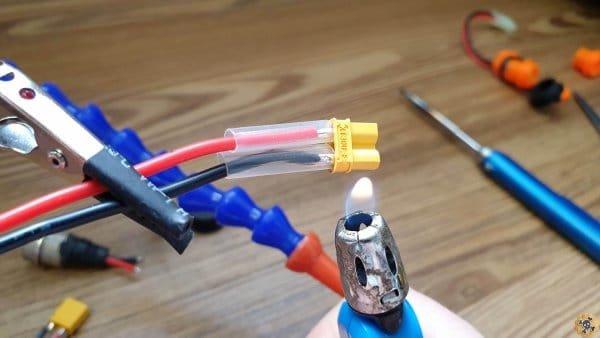 If you would like to replace stock charging port on your charger then do almost the same steps, cut off end , solder cables to connectors !! This time we got different color cables , Blue is + Positive & Black is – ground !!.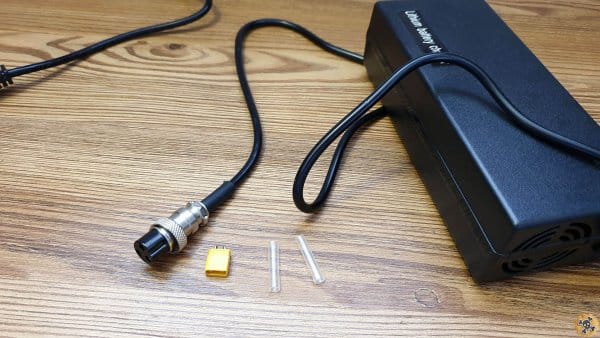 This time other better idea how to reinforce connector for charger. After you solder cables to connector slide in BiG shrink tube and place under the shrink tube and empty space between cables and connector, 2 small pieces of hot glue ( like you can see on photo). Then use Hot gun or lighter and wait a bit longer till hot glue melts under shrink tube and spill around, when it cools down connector will be rigid 🙂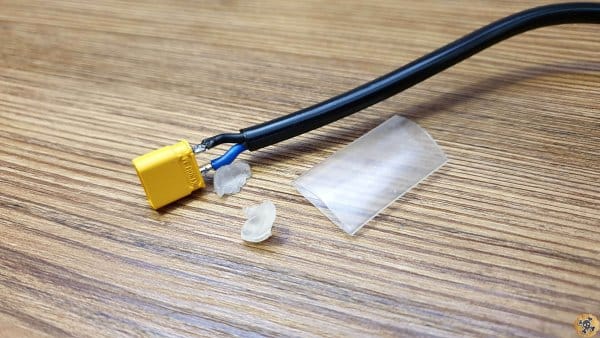 We got ready XT30 connectors , if you are still alive then trust me , You Are Doing Very well ???. Now we need printed charging port , Battery connector with XT30 and hot glue . Slide XT30 connector inside printed port like I did, on pics you can see small position difference between XT30 and port !! XT30 is 1-2mm lower than top side/shell of the printed port, it's very important , check carefuly pics!!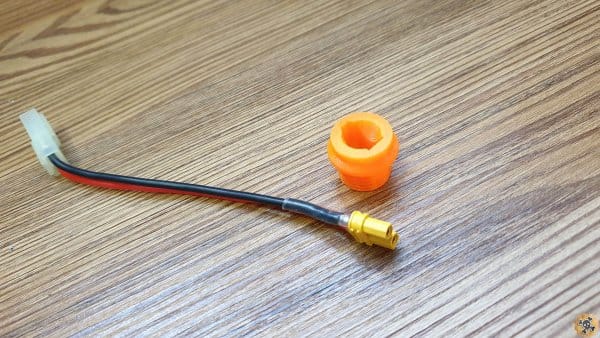 Now slide in carefully opposite XT30 connector, you are doing it secure both connectors at the center position and to be sure that all will fit when you finish reinforcing port !! Be sure to not move up/down or change position of 1st connector when you sliding in 2nd one!! .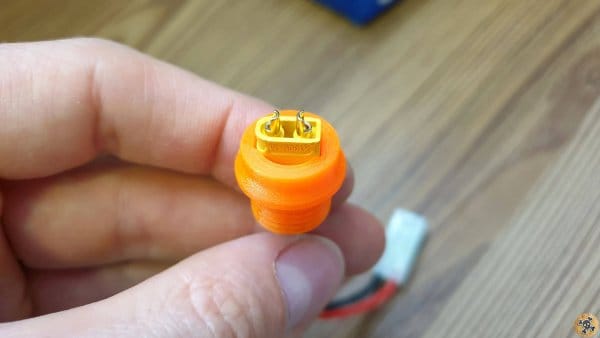 Now use Hot Glue ( better Got Glue gun ) to secure 1st XT30 connector in port , when got glue cools down, port will be waterproof and quite rigid. It should looks like my one ???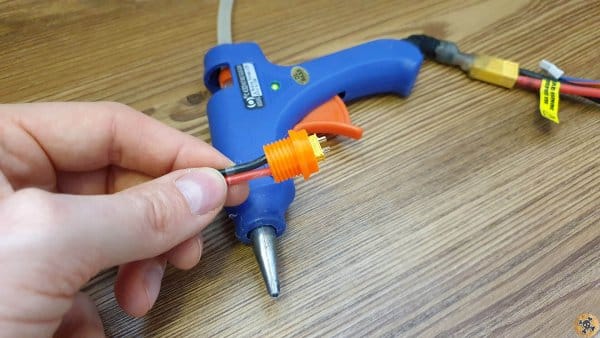 Now you can remove connector from the other side and actually you are pretty done at that point, just install new port in your scoot and use included nut to secure it .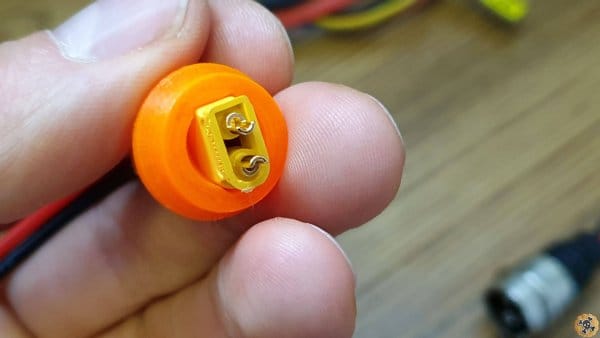 !!!! Before you connect new connector to battery and/or charger to new port , check once again if there is no short circuits and if polarity is correct ( that you are connecting + to + and – to – ) !!!!
2x Printed Chargin port
4x XT30 connector ( 2x Male & 2x Female )
6 x shrink tube
1x Short Hot glue stick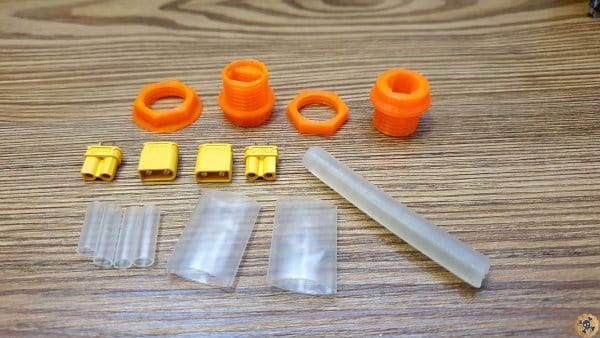 Now Covers are also available, looks sweet ??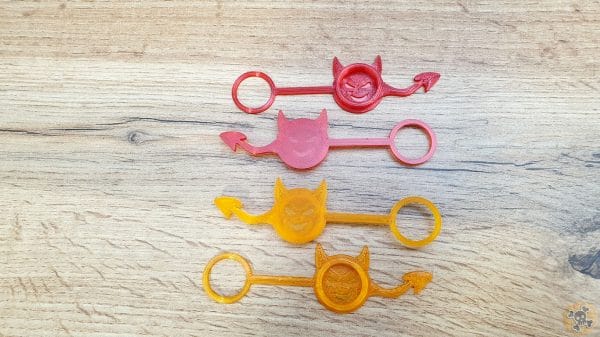 If you need them, check Pirate Eshop
Better Chargin port for Escoot XT30 Mod instead of Dangerous Microphone port ! DIY Set
Video: