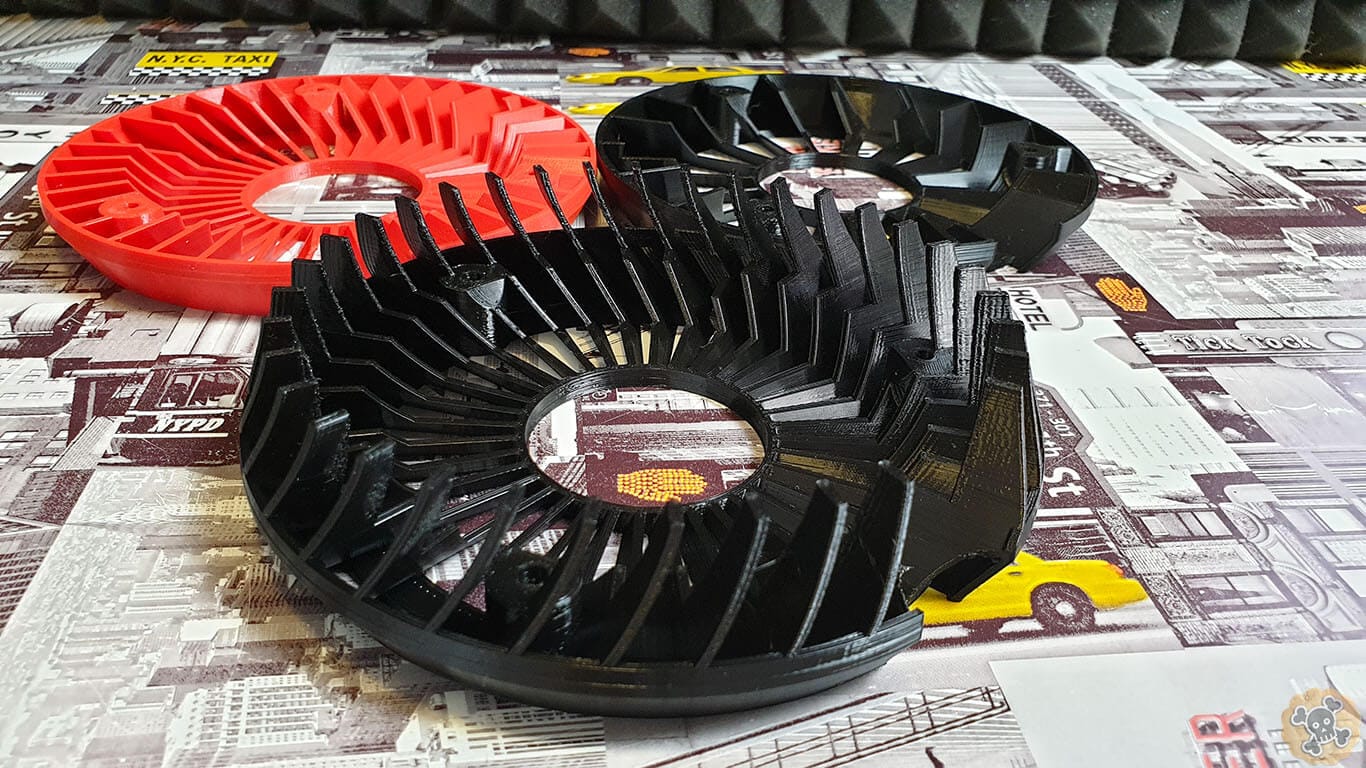 Motor Coolers for Janobike T85 and Laotie ES18
Janobike T85 and Laotie ES18 are really powerful, even after 1 year of use I still got this silly smile when I hit full throttle … and because o this power components heat up. Motors shell can reach sometimes over 85C which means that inside motor is easily over 100C, so if we cool down the motor shell to even 80C from 85C then inside motor temp will be also way lower.
That is why I designed coolers, after many months of testing no more problems with overheating motor , even after some crazy ride I can hold my hand on motor shell where it was not possible to do it without cooler. Now temperatures with coolers are around 60C compare o 75C+ without cooler 🙂 !
Ofcourse lower temp. will extend life span of the motor but no surprise here ?
I design 3 different versions, Regular , Turbo, Ultimate
Regular is cheapest one , has less fins but still can cool down motor, this one I recommend for regular riders who don't use full throttle very often.
Turbo is for riders who like Full throttle, this one has 2x more fins and can handle some beating due to reinforced structure ( should survive small crashes )
Ultimate version has extended fins to push even more air, this one is for maniacs who like to overclock ??⚡⚡?‍☠️
If you need any help just PM me > pirate.ac/contact/
---
Please note that motor can have Air valve in different place, if you would like to buy cooler please choose correct valve position.
Version A has air valve over silver screw
Version B has Air valve moved to left side above silver screw
Version C has Air valve moved to right side above silver screw
---