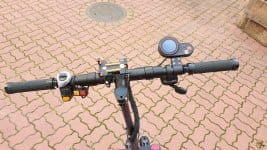 Thumb Throttle 108X for Chinese Escooter & Bikes , Must have Mod
Today I will show you how to install thumb throttle for Chinese Escoot like Janobike Langefeite or Byoueda, also it will work with Ebikes. I decided to use Throttle gimbal called 108X because it's Cheap ( 5-10$) , great quality and more or less easy to install ( some soldering skills are really needed ) also worth to mention is that thumb throttle is much safer to use ( for escoots ) compare to point finger or twist throttle.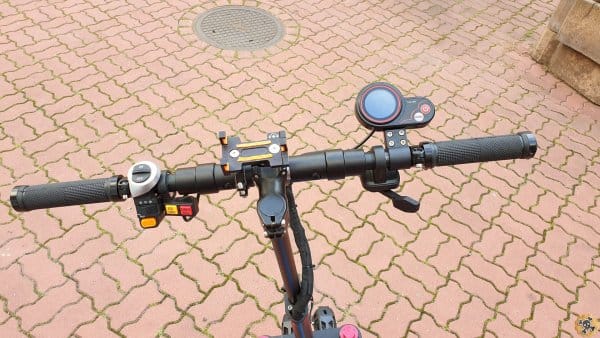 So let me show you how to install thumb throttle on my Boyueda Escoot, at first you have to open the mini computer with lcd screen. There are 6 screws around it and one is hidden under throttle knob.
Then inside we got 2 extra screws which holds PDB to the shell.
On PDB you can see hell sensor, looks like transistor with 3 legs , also hall sensor built in to 108X is exactly the same 🙂 .
At first I recommend to remove USB charging port because we need some extra space inside and I do NOT recommend to use built in USB charging port for safety reason. You should remove side cables ( Black and Red like on picture )
In LH-100 we got extra hole for the cable, on the back you can see rubber plug/cover , just remove it and pass through thumb throttle cable ( I short my cable to around 15cm )
Then you have to (actually you can choose )
Cut off 2 legs from hall sensor like GND and VCC ( I did it )
Cut off one Signal leg
Remove whole hall sensor
Ofcourse secure legs with shrink tube and solder 3 wires like I did. White cable is signal, Red is VCC and Black GND, I recommend to solder GND wire to spot where was GND for USB. Before 1st test check if there is not short circuit
Add zip on new cable , and put all things back together. After some testing I have to admit , this mod is Must Have , feels more natural and big movement of the throttle knob helps to controller better power of your Beast ??‍☠️
108X on Banggood bit.ly/108xHallBG
108X on Aliexpress bit.ly/108xHallAli