Better Chargin port for Escoot XT30 Mod instead of Dangerous Microphone port ! DIY Set
8,00 $ – 16,00 $ incl. VAT
Add to wishlist
Added to wishlist
Removed from wishlist
5
Stock metal charging ports are SUPER DANGEROUS !, you have to change it to something much safer and here is my idea with XT30 connectors.
Why stock microphone charging port is so dangerous ?!
1st thing, it has metal shell so short circuit can be done any time ! ?
There is no any insulator between power pins ! ?
That kind of connector is for microphones and should never be used as a charging port ! ?
It's connected straight to battery so small short circuit and BIG battery can go literally ?BOOM? ?‍♂️
Why my charging port is easy to install and super safe to use ?!
I am using XT30 connector, simply The Best in it's size ?
XT30 connector is perfectly secured and widely used for LIPO batteries ⚡
Can handle high amperages even 30A ! ⚡?
My adapter is not electrical conductive ??
Fits perfect for almost all Escoots with stock Microphone port ?✌
Easy to DIY and Install ???
---
If you choose Full Set you will get :
2x Printed Charging port
2x Rubber Cover
4x XT30 connector ( 2x Male & 2x Female )
6 x Shrink tube
1x Short Hot glue stick
---
If you choose Only Printed parts you will get :
2x Printed Charging port
2x Rubber Cover
---
**use it at your own risk**
Here you can check how to install this DIY in your Evehicle
Better Chargin port for Escoot XT30 Mod instead of Dangerous Microphone port !
Video:
Specification:
Better Chargin port for Escoot XT30 Mod instead of Dangerous Microphone port ! DIY Set
| | |
| --- | --- |
| Color | |
| Option | Full Set, Only Printed Parts |
| Cap Cover | Devil Red Transparent, Devil Black |
Dimensions
| | |
| --- | --- |
| Weight | 0,1 kg |
| Dimensions | 8 × 8 × 4 cm |
4 reviews for
Better Chargin port for Escoot XT30 Mod instead of Dangerous Microphone port ! DIY Set

Better Chargin port for Escoot XT30 Mod instead of Dangerous Microphone port ! DIY Set
8,00 $ – 16,00 $ incl. VAT
Related Products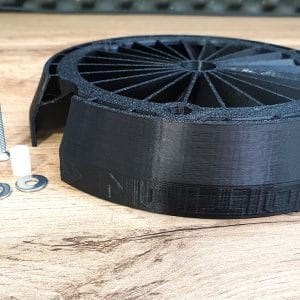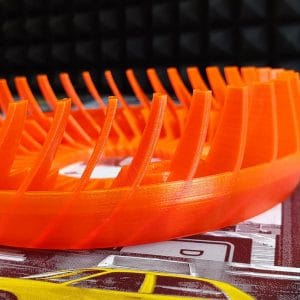 16,00

$

– 19,00

$

incl. VAT
8,00 $ – 16,00 $ incl. VAT
Add to wishlist
Added to wishlist
Removed from wishlist
5