My gopro Chin Mount is pretty decent , hard to damage and lose gopro . It's whole maded from rubber so it will not break and you have to use huge force to damage it.
My standard version looks like this ( we got " Crew " name on one side & on the other logo " Ankh key "
To make it even better I decided to add option where I can design for you, your own Name & Logo on the mount.
If you want Dedicated design, you got 2 choices :
You can choose your own Name on both sides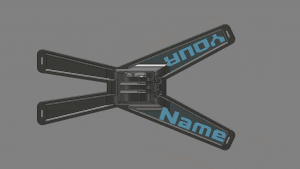 Or you can choose your own Name & logo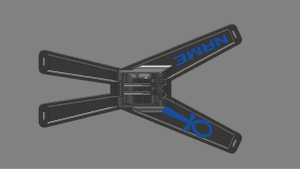 Price is only a bit higher but you will get your own dedicate mount.